About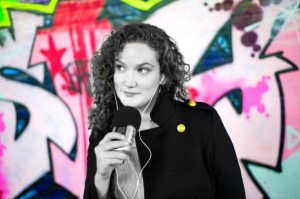 Sheena Rossiter is a multi-media journalist based
in São Paulo, Brazil
. She was previously based in London, UK for nearly three years, and Barcelona, Spain for a year before that. She has covered stories from Turkey, the Netherlands, Cuba, Germany, and, of course, her native Canada, where she started her career in Edmonton, Alberta. Sheena's work has appeared in print, video, audio, and online mediums, and her work has been featured on CBC, the BBC,and Monocle 24 radio, among others. She was a creator and member of the award-winning multi-media journalism project, The Berlin Project, which was backed by Reuters. Currently, Sheena specialises in all things Brazilian, and is based in Sao Paulo as a Brazil correspondent. She is fluent in English, Spanish and Portuguese.

Monocle 24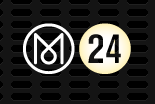 Since October 2011, Sheena has been the Brazil correspondent for Monocle 24 radio. Sheena has reported on topics such as the rise of gay churches in Brazil to the country's budding wind industry to
São Paulo's helicopter boom.
The Berlin Project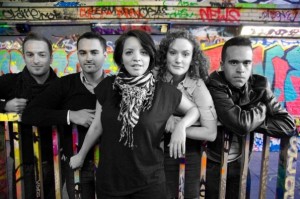 In November 2009, Sheena was a team member and creator of
The Berlin Project
, an experimental multimedia journalism project which covered the 20th anniversary of the fall of the Berlin Wall, and documented what the city was like 20 years later. The project was backed by
Reuters.
The team's coverage won one of four Honorable Mentions of the Digital Heretics competition, which recognises and awards new ways of using online media and is part of the International Journalism Festival held annually in Italy.
Defying Castro 2.0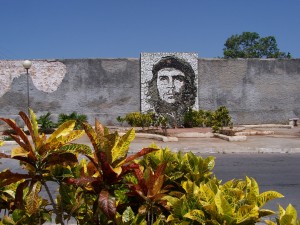 In July 2009, Sheena went to Cuba for a month to investigate what life online is like under the harsh Internet restrictions that are put in place in the country. She recorded, produced, and translated the documentary Defying Castro 2.0, which aired on CBC's Dispatches in February 2010. She was also interviewed on BBC Radio 5 about the making of the documentary. Sheena interviewed well-known Cuban blogger and dissident, Yoani Sanchez, for the documentary.
G20 Live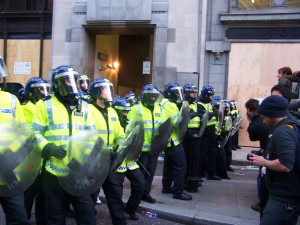 During the G20 protests in London in 2009, a group of multi-media journalists reported live from the scene through mobile reporting, in an experiment that has since become known as The Experiment: G20 Live.  Sheena was part of this coverage, which was picked up and featured on the BBC.
CanWest Media            
Sheena has been a freelance journalist for CanWest Media since 2006. Originally writing for The Edmonton Journal's now defunct Ed Magazine, her articles have been published in various CanWest publications across Canada.  Her most notable articles for the media conglomerate are "Bandwidth Buddies", a look at the impact of Facebook on people's daily social skills (published in the Financial Post in 2007); "Ride-sharing: the new hitchhiking", the phenomena of people connecting online to hitch a ride cross-country (published in the National Post in 2008); and "Party's over in Amsterdam", does a downsized red light district mean less tourist dollars for Amsterdam? (published in the Edmonton Journal and the National Post in 2008).
VueWeekly Magazine
Having been reporting for VueWeekly since 2006, Sheena has reported for the publication from everywhere including the local scene in Edmonton, Canada to Spain, France, and Andorra. She is a freelance writer and photographer for the outdoor adventure section of the publication, SnowZone.